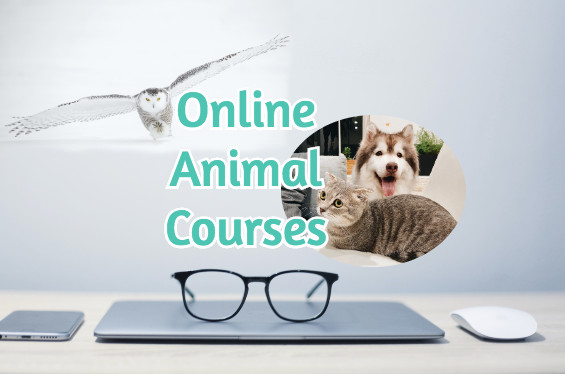 RELATED READING: Dog Grooming Tips For Beginners – Dog Grooming Techniques
It was many years ago that I decided I wanted to work with animals in one way or another, and I didn't know in which direction I wanted to go. So I started looking into online animal courses.
At the time, there weren't many around (I'm talking over 25 years ago here). However, these days there are plenty of animal courses available online. Although the majority are theoretical courses, there are some available which can include a practical element. By researching courses which include a form of hands-on practice, you gain a taste of what life might be like to work in that position.
That's not to say that you should avoid theory-only courses. On the contrary! There is so much to learn in various areas of animal care and welfare, husbandry, grooming, shelters, the list goes on. It can be quite challenging to learn all the theory and commit this to memory when studying in situ, especially if you have other life commitments. It might take you years, but of course, it is possible.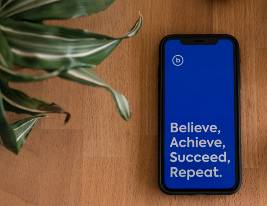 The theory is crucial. It's like the cushion you have in your brain before you action something practical. You can always rely on it instead of flying by the seat of your pants if you have to dive straight in. It could be potentially dangerous in many scenarios when working with animals.
Here is a small selection of some providers of online animal courses.
International Open Academy (IOA)
IOA has more than 800,000 students from 139 countries studying their courses. When you search for animals in the course search field, it will bring you to the Animal Science & Care section of the site. I counted 20 different animal specialities available, some of which include:
Dog Behaviour & Training
Essential Cat and Kitten Care
First Aid & CPR
Pet Nutrition
Veterinary Support Assistant
Animal Psychology
Animal Grooming
Wildlife Rescue & Rehabilitation.
The list goes on. By clicking on "More Info" under each course title, you can read the description of the course and the basic requirements of the course.
You'll be able to see if the course is internationally-recognised, whether it's certified or not, and a Trustpilot star rating given by past students.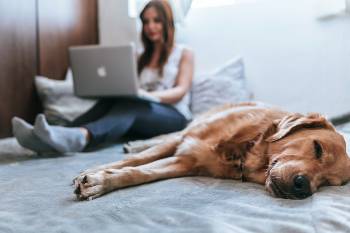 The description will show you what exactly you will learn, who the course is aimed towards, possible career paths after taking the course, and any special requirements, if any. Scrolling down further, you'll find testimonials.
I like the clear layout of the site, and it's easy to navigate the information. You can find the whole range of online animal courses on offer here. Upon completion, students instantly have access to a newly earned certificate.
Animal Courses Direct (Animal Jobs Direct)
Have to say I like this company. I'm a past student. I took their 2 Day Dog Training course (Practical and Theory), and I felt I gained value from the course, and the tutor had so many knowledge and experience to share. However, they also have an extensive range of online animal courses available, including:
Canine Marine
Feline Wildlife
Veterinary Hydrotherapy
Reptile.
When you click through to any course, it will direct you to all the course details. You can see how many CPD points (Continuing Professional Development) you will be awarded, and this will help to maintain your registration within individual professional bodies if needed. An example being veterinary nursing.
Quite a few include a few days or more practical training. Sometimes at weekends or if longer, you could decide to take it during some annual leave from work, if appropriate.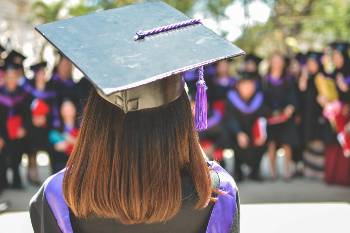 This provider has excellent reviews and many high Trustpilot star ratings. They are also approved and supported by various animal-related bodies, organisations and educational centres.
Their very affordable online webinars will donate £10 each to various animal charities too.
If you are UK-based and are looking for an Ofqual regulated qualification that complies with the Animal Activity Licensing (AAL), do have a look at this company. However, like many online courses, you can live anywhere to take them.
=========================================================
"Ofqual Animal Care Qualifications – The Animal Welfare (Licensing of Activities Involving Animals) (England) Regulations 2018 On 1 October 2018 new regulations came into force, which provide for the licensing of persons whose work involves boarding for cats or dogs, selling animals as pets, hiring out horses, breeding dogs or keeping or training animals for exhibition. As part of the licensing requirements, staff must have clear evidence of knowledge & experience, or a minimum of an Ofqual regulated Level 2 qualification in a relevant subject. To meet the Higher Standard, a member of staff with a relevant Ofqual regulated Level 3 qualification must be present during the working day. All of the Ofqual regulated qualifications run by Animal Courses Direct meet the new regulations." (Source).
=========================================================
These courses can be accessed here.
Udemy
I currently have 14 courses registered with Udemy. Some I've already started, others are waiting for when I have time. Purely online, these courses provide excellent value for money, and if you choose one with good reviews and a high star rating, you are sure to find something that interests you.
There are widely differing animal courses here. Here are some examples:
Animal Reiki Practitioner
Nutrition
Animal Communication
Animal Hospice
Animal Psychology
Animal Physiology
Dog Behaviour
Animal Drawing.
Another one I might add to my long list of study is Finding Lost Animals using Animal Communication. Many of the courses say they are accredited in some way. However, I'm not quite sure how. However, the prices are very economical (hence why I've such a long list!) and once you pay, you have lifetime access to all the course content.
As before, clicking through to a particular course, you will be given the description, price and everything included, i.e. a certificate of completion. Some courses are based on videos only while others will consist of some additional articles to read as well.
Further down the page, there will be a "featured review" and then a list of other similar courses which may be of interest. The course content is broken down in detail so you can see exactly how long each video lecture lasts for and any suggested additional support material you may find helpful.
You will see the qualifications of the tutor further down, followed by a rating and student feedback.
The full range of animal-related courses with Udemy can be seen here and they currently have
up to 50% discounts happening – bonus!
Oplex Careers
Another excellent resource of online courses, Oplex has been around for some time now. Having taken a few of their courses, I can vouch for their quality.
These are purely online courses, and they are CPD Accredited. You gain certificates, and if you want a hardcopy, you can pay a little extra for that to be sent to you.
In total, they have 49 animal courses, including:
Animal Assisted Therapy
Animal Care
Animal Management
Animal Physiotherapy
Caring for Elderly Pets
Cat Anxiety and Stress
Animal Reiki
Dog Grooming
Pet Bereavement Counselling
Equine Behaviour and Psychology.
Oplex has excellent reviews and very economical prices. There's always some kind of sale going on, and you can find real bargain discounts. Click here for the course list.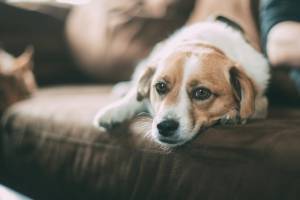 You can't lose!
It's never too late to start learning something new and if you've always had a passion for animals, and you have some free time every week, why not study a little and learn more about whichever area interests you.
What I like about all these courses is that previous evidence of education or qualifications is not required, and as they are online, you can study as and when you want, fitting it in around your daily life.
You can pay in interest-free payments on many courses too so this is very helpful, and they also have money-back guarantees, so you have peace of mind. However, please check terms with each provider as they may differ.
The courses can be accessed, in the majority, on any device at any time to suit you.
Online Animal Courses
Although you might think taking up studying again might be challenging, it's worthwhile and many students, including myself, feel a sense of pride and fulfilment when a course has been completed successfully. If you add a new string to your bow, that can only be a positive thing – it will raise your self-esteem – and you may find yourself able to change your career for the better too.
Can you recommend an animal course you have studied online? How did you feel when you finish it? Please comment below. Thank you for reading and sharing with your friends and family.