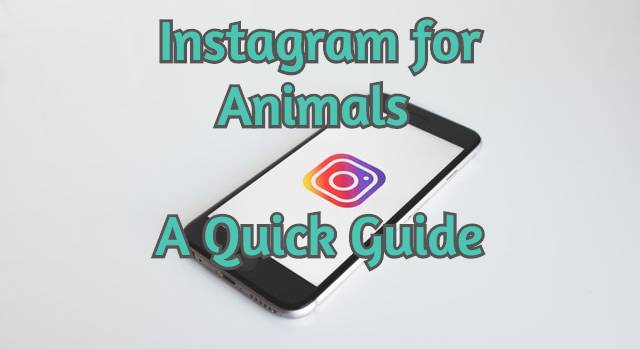 Did you know that three of the most common dog breeds on Instagram are the Labrador Retriever, Pug, English Bulldog? However, all kinds are catered for. And three of the most common cat breeds are the British Shorthair, Siamese and the Maine Coon.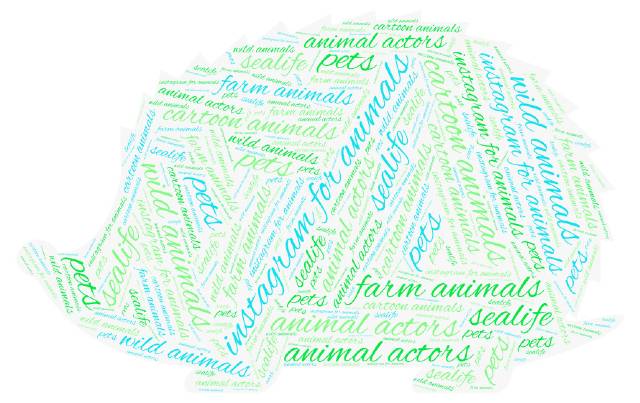 … the list goes on. And we are never bored with them, we can't get enough.
Do you like taking and sharing selfies?
Instagram (for animals) has become one of the most popular social media feed sites in the world, helped of course by its being owned by Facebook. It is the second most downloaded app – YouTube being in first place – from the Apple Store. The two sites now go hand-in-hand.
Instagram for animals – every kind, shape and form – is one of the most followed topics and it's easy to see why so many people around the world love scrolling and liking these profiles every hour of every day.
You will find all species on there, besides the domestics like dogs, cats, rabbits, horses, birds, reptiles, everything! Some of the world's best photographers post beautiful photographs that just leave me gaping.
I guess it's only natural. People want to escape their daily chores and look at beautiful photos of (cute) animals in various states and situations. Basically, we all love "cute", and more images are being added every day.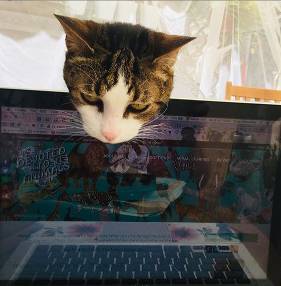 There are currently one billion users on Instagram (89% are outside of the US), and it has become a fixation for many. People are addicted to it – 63% logon once a day at least. It's less complicated than Facebook with just one newsfeed which you just scroll down and no intricate links directing you to here or there.
To like a photo, you can press the heart at the bottom left of every image or simply double-click the picture. Then you can leave any comments if you want to.
To get started with Instagram for your animals, you will need to create a new account for your pooch, and he/she will need a username. Most pet owners will use their pet's real names, or others might create a new "persona" for them. Here are some examples of pet usernames which I follow on our Instagram account (devoted2animals):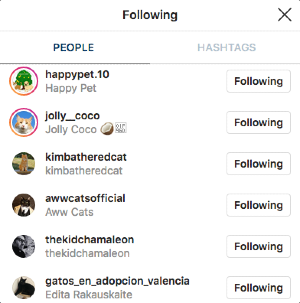 ===============================================================
"If a username you want is being used by an account that seems inactive, you can choose an available version of the username. You can add periods, numbers, underscores or abbreviations to help you come up with a username that's not already in use."
===============================================================
You see, you can choose any name you like. The cuter or more attractive you make it, the more followers your floofy might attract. The Instagram Help section has many queries answered if you get stuck.
Once you are happy with the account and security settings (I recommend 2-step verification), you can set up your dog' s/cat' s/goldfish's profile page. For this, I recommend that you find the best photo ever of your pet. This will be the image which will attract their fans, so you want it to be attractive.
Next, you might want to add some information, history, background about your pet. Is she a rescue? Give her new fans her story. Where was he found? How old is she? Breed etc. All is good, just be aware that there is a 150 character limit and that this information will be public. If you don't want them to be recognised publicly, then leave some info out.
Now, you are ready to take your first snap. You might start with just one photo a day, but if you find that she's gaining fans and you want to satisfy her fans' desire, you could give them more. Your pet will gain popularity by posting consistently.
While you might not be a professional, Instagram is for everybody, hobbyists and professionals alike. Even if you take bad photos, you can use Instagram's own filters and editing options. However, high-quality images will always do better. Remember, you want to show fluffy off to a brand new audience.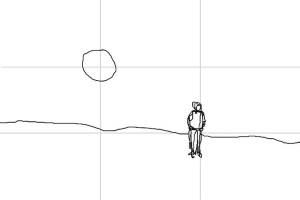 There are some things you can do to improve if you feel your photography skills are a little off par. Apart from using the rule of thirds (left), try thinking of ways to capture your beloved animal in different circumstances or playing with different animals or toys. I saw one profile which made me laugh because it was of a dog sleeping in various positions, in different places and I thought, wow that's an easy way to go, but this dog had loads of followers! You see, you can try anything.
One thing I need to say, and this is my personal opinion, I'm never a fan of seeing animals dressed up in clothing. Trying to humanise them, I really can't believe that any animal WANTS to be dressed up, it's just not natural. The best profiles to follow (and create) are the ones where the animal is allowed to behave naturally in their environment.
If you consider colours, backgrounds, natural lighting, special talents, anything unique about your pet, these are all things you can show off. Try to find something unique to say about the life story of your rescue or therapy dog.
If you have trouble getting your floof to look at the camera, you might try a pet selfie stick. It has a mechanism to hold a treat to gain their attention so you can take the perfect photo and then give that treat in between takes, so they don't get bored of you or the camera!
Hashtags
Hashtags are small groups of words preceded by the # (hash) symbol. By using hashtags, you will improve your chances of gaining more followers as your photos will appear in different feeds. People subscribe to feeds (photos from different profiles but with mutual themes).
You can choose to make up your own hashtags, or you can use ones which are already very popular, and if they tie in with the subject of your photo, your pooch will appear in said feed for more people to see. Always remember the # beforehand. They are written in lower-case.
If you can't think of one yourself, or you want to find something that's trending, you could use sites such as InstaProject, Tagboard, Hashtagify.me or RiteTag.
Here is a list of popular and common hashtags related to animals:
#TongueOutTuesday #pets #petsofinstagram #dogs, #dogsofinstagram #cats #catsofinstagram #weeklyfluff #animals #nature #animal #pets #wildlife #love #cute #pet #dog #cats #photography #dogs #instagram #cat #naturephotography #of #photooftheday #animallovers #dogsofinstagram #catsofinstagram #wildlifephotography #instagood #birds #petstagram #animalsofinstagram #puppy #bird #adoptdontshop #dogstagram #doglover #wild #cuteanimals #naturelovers #zoo #catstagram #instadog #catlover #beautiful #adorable #picoftheday #dogoftheday #animallover #instacat #photo #follow #animales #like #reptiles #birdsofinstagram #kitty #catlovers #doglovers #kitten #meow #evilrace
(It would be much appreciated if you would also add #devoted2animals #devotedtoanimals to your posts, thanks 😉 )
Remember to use only those that truly apply to your photo as not doing so defeats the object. You may be limited to the number of hashtags you can use in your post's main caption but just know that you can also place them in the comments field and they will work just as well. You can also add a few hashtags within your pet's bio so the whole profile can be followed/found.
Pet influencer or Petfluencer
Could your pet be a huge phenomenon? To reach influencer level on Instagram, a profile needs to have 1000's and 1000's of followers. The more, the better.
If people start following floofy, be sure to return the favour and follow them back. This will increase your chances. Sharing helps too – share and adore!
As statistics go, Jiff Pom (a pomeranian) has the highest number of followers – 10.4 million to be exact. Not many then, hey!

Find more statistics at Statista
Looking at animals increases endorphin levels and can help combat anxiety
It has been shown that while browsing animals on Instagram might interrupt other more essential tasks, it actually improves productivity and reduces anxiety. That's a positive for us, of course.
If you're one of those people who wants to show other people what your little monkey has been up to today, then this is the perfect place to do it. In the end, it will always be there for you to look back on with happy memories too, like a virtual memorial.
It's unsettling to know that there will always be unscrupulous people out there who will care more for their Instagram "fame" rather than the welfare of the animals in their care, using them as objects to gain popularity and more followers. Animals should never be forced to do or wear something that is not totally natural for them. I´m against the dressing up of animals for the entertainment of humans, even on Instagram.
Instagram for Animals – A Quick Guide
What do you think? Does your pet already have an Instagram account? How or what are your reasons for having it? Does he/she have many followers?
Thank you for liking and sharing this article with your friends and family. I look forward to reading your comments below. Oh! And please follow us @