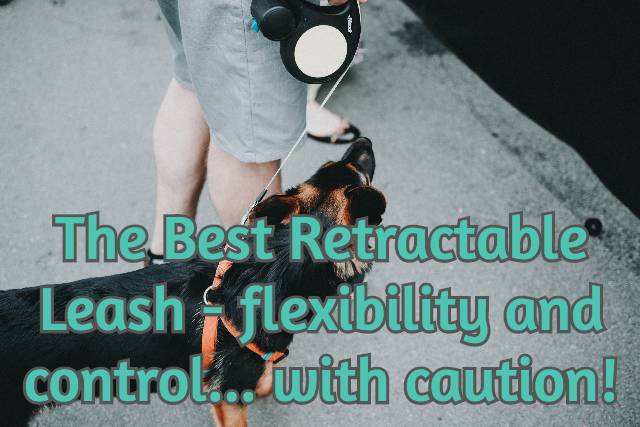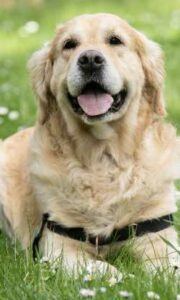 Having grown up with dogs and walking them at various animal shelters over the years, I have had the experience of using different types of leads and harnesses and each has its pros and cons. While many people depend on one type of lead, others will disagree and say another is better, especially depending on the context they intend to use it for. I hope I can help you find the best retractable dog leash for your dog or dogs.
Occasionally, there may even be something different for our special cat friends too. Pet lovers unite to find the most comfortable and new styles of leads on the market so you can enjoy your walkies even more with your beloved pets.
During this time of Coronavirus, nobody can really take their dogs out for any length of time, other than for them to complete their toilet needs. However, when everything is back to normal, or you have an extra-large garden to stroll around in, or you want to practice some dog training in your living room, here is a small selection that I randomly chose to look at. I haven't personally tested each one of the leads mentioned below, however, they certainly seem to be the ones I would look at if I wanted to buy a retractable leash. I would always recommend using a retractable leash with a harness only as using one with a collar can cause extreme injury to your pet's neck over time, especially if they (or you) pull a lot. We will discuss harnesses another time.
The First Retractable Leash
Just out of interest, research suggests that the retractable lead was invented in 1908 by a great woman inventor of her time, Mary A Delaney, in the United States. While there are signs that a predecessor to this device was known many centuries before during the Roman Empire. Mary, however, had the patent approved which would see things much improved for the pet owners of the Edwardian era after the poverty the Victorians had to endure through the industrialisation of their nation. Lives were greatly improved and in turn, the lives of their pets too. They had more money to spend on "luxuries" such as a new lead for Honey, their yellow lab (ah bless!).
Retractable leads are recommended (for the most part) when a dog is calm and not frightened easily by the noise the retraction could make or the (sudden) pull back, or anything at all really. Best when you can definitely trust that your dog won't bolt when she sees another dog or cat and she has been fully trained and knows how to respond to her owner's cries for Heel, Stay, Stop etc. However, good for training these specific commands in an enclosed area as well. But for a dog who has no training and no sense of their owner's authority, this type of lead could lead (ha see what I did there) to both owner and dog ending up in some kind of mischief, be it with other dogs or lamp posts. They are not suitable for everybody. You must understand how it works in order to avoid injury to your dog or yourself and quite possibly other dogs and their owners too – just about anybody else in the surrounding area! For safety reasons, you need to maintain control but give freedom at the same time. Any queries should always be directed to your veterinarian in the first instance.
So here are a few items to choose from:
High Price Range
A bit of bling! This is expensive but if you and your dog like glamming it up on a cold, dark morning, then this could be for you. Comes in a range of colours – black, white, pink – and sizes small or medium. It has an innovative design with 500 Swarovski crystals, it is ergonomic and beautifully made in Germany. It has a lockable system with stop function, adjustable with a recoil system and braking function. Have a look on Amazon. Highly-priced but… it's sparkly!
Medium Price Range
This one looks good for dogs up to 50kg. It has a 8-metre length lead and would be great for training. It has a reflective strip, lockable retraction and is solid-looking – a sign of quality. Some say it could be considered a bit heavy after a while out walking but I guess that's a personal thing. See what I mean by checking this out on Amazon.
Low Price Range
Ferplast Flippy Deluxe Mini Cat and Dog Lead
Various colours to choose from (red, purple, blue, pink, green) and a 3-metre length lead, this will be ideal for cats and small dogs. Weighs 141g for a maximum animal weight of 8kg. Especially ideal for people with small hands or children! Check it out here!
A Different Design
Nice to see a different shape. Reminds me of a giant chew toy and a bit outta spacey. Maybe the chew toy similarity has something to do with training your dog to go fetch her lead when it's time to go out. It has a nice blue LED strip lighting on both sides and a 2.6 metre length lead. It has a lockable system to prevent your dog shooting off suddenly and weighs 230g. This one needs prior charging for which a micro USB cable comes included. Only one colour choice.
Love this. A double-sided 2 pouch bag that attaches to the main body of your retractable lead. Able to attach a torch to one side, it has reflective strips for added visibility at night and the pockets can hold dog treats, keys, money, whatever you like. Long lasting, enduring material, people say it can withstand years of use. Fits medium and large lead models. See more details on Amazon.
Conclusion
Thus far, it seems you get what you pay for and if you want a reliable retractable lead that's going to last a good few years, one that takes safety seriously, then investment is the key here. Personally, I wouldn't be able to trust one of the cheaper models on the market, although of course there are exceptions! I would always recommend reading the reviews given by other pet owners before purchasing.
The Best Retractable Leash – flexibility and control… with caution!
Do you use a retractable lead with your dog(s)? If so, which one? Are you happy with it? Do you use one with your cat? Please leave your comments below – further advice for fellow pet owners is always a good thing to give, right? Thanks for reading 😀
Review of bungee style dog leashes found here.
* Prices shown exclude delivery charges and prices are correct as at publish date. The reviews above are my own and by no way constitute any responsibility if you decide to buy. This page contains affiliate links to support the work on this site. Thank you.