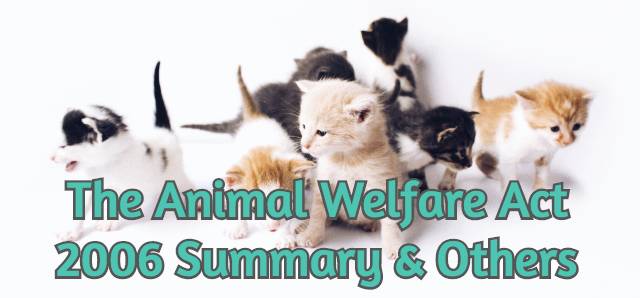 The UK is considered a nation of animal lovers. Over many years, our government has put together various acts of legislation in order to protect them, both domestic and farm animals, and here I will attempt to outline their content. The Animal Welfare Act 2006 and Animal Health and Welfare act (Scotland) (2006) enforce responsibilities on pet owners in so far as they have a "duty of care" for basic animal needs ie feeding, watering, veterinary and environmental needs.
The Animal Welfare Act 2006 combines more than 20 pieces of legislation and was the first review of pet law in 94 years. It means tougher penalties for neglect and cruelty and bans unnecessary procedures which may interfere with an animal´s bone structure and tissue. It means that agencies can act before any suffering occurs. Fines of up to £20,000 and/or maximum jail time of 51 weeks (52 in Scotland) plus a lifetime ban on keeping animals can be imposed. The Act does not include farm or laboratory animals or horse and greyhound racing.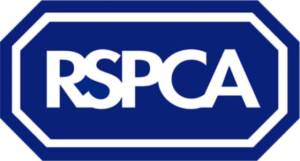 A "protected animal" in Scotland is any vertebrae looked after by humans. The Animal Health and Welfare act (Scotland) (2006) prohibits a number of procedures. These include the docking of tails for cosmetic reasons except for "working dogs" (the police and armed forces), although castrating, spaying and ear-tagging are not illegal. However, it does give ministers the power to slaughter livestock if it will prevent the spread of disease.
Regarding the legal age to buy or win a pet, it is 16 and in Scotland, the sale to under-16´s is prohibited, as is the illegal transfer of that pet to a friend or family member.
The Health and Safety at Work etc Act 1974 ensures the health, safety and welfare of employees by employers in the workplace. An employer must provide maintenance of systems of work, prepare and revise H & S policy with its employees. It is employers´ responsibility to provide information, training and supervision in the use, handling, storage and transport of articles and substances. Organisation and arrangement is key as is the promotion and development of measures to ensure safety without risk to health.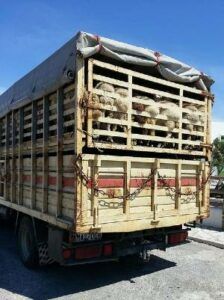 The Welfare of Animal (Transport) Order 2006 covers all rules pertaining to the feeding, watering, duration of travel and rest for cattle, sheep, goats, pigs and horses. The Act introduces restrictions and the need for authorisations when needing to transport animals. There are two types of authorisations – General authorisation and Specific authorisation. The General authorisation means restrictions of 8 hours max. travel time, sufficient bedding, food for an entire journey duration, direct access to the animals, adequate ventilation and adjustable temperature. There must also be movable panels to create separate compartments and equipment for water supply. The Specific authorisation is aimed at sheep, cattle, goats, pigs and horses for all journeys by road, sea, train or air over 8 hours. The Specific also requires that staff are competent to handle animals in transport, they must hold relevant qualifications be it via assessment or experience.
There are exceptions for pigs: they must be provided with enough water for a journey of 24 hours max. Cattle, sheep and goats must have enough water for 14 hours plus 1 hour rest of purely drinking and eating.
EU rules on animal welfare have been in place since 1995 and dictate that even at the end of a journey, animals must be unloaded, fed, watered and rested for a total of 24 hours before being moved on.
Other general provisions say that the animals must not be caused any unnecessary pain, injury or suffering. In the case of air or sea transport, the commander of the vessel has the final say whether animals travel or not. Adequate space and lighting must be provided, also for safe loading/unloading. Those about to give birth or just given birth in the last 48 hours and newly born must not travel, nor infants without their mothers. In the case of illness, the transporter must provide care and/or first aid or contact a veterinary surgeon.
Transport containers must have durable floors, there should be no protrusions which may injure or harm the animals, they must be escape-proof and cover minimal noise. They should be cleaned before a journey with plenty of litter on the ground.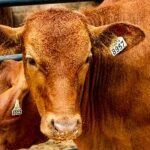 The Welfare of Animals at Market Order 1993 was originally instigated in 1990 and amended in 1993. It revokes/replaces the Poultry (Exposure for Sale) Order 1937. Restrictions covered are that no unfit (including pregnant) animal should be introduced for sale. People must not cause or inflict any injury or unnecessary suffering. There are specific handling methods which must be followed. No excessive force or instruments of control must be used and people must not knowingly obstruct or annoy an animal on purpose. Conduct contrary to these rules is considered an offence.
The Welfare of Farmed Animals 2000 (as amended 2003) Act applies to all animals kept for farming purposes including fish, reptiles and amphibians. There are specific requirements for battery hens, calves, pigs, rabbits and cattle. Owners and keepers must ensure welfare at all times and there must be no unnecessary pain, suffering or injury. Regulation 12 provides a Power of Entry by authorised EU personnel and those found guilty will receive a maximum penalty of 3 months in prison or a fine which is currently £2,500.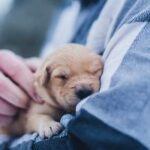 Veterinary Surgeons Act (1966) Under UK law, "no individual shall practise or hold himself out as practicing or as being prepared to practise veterinary surgery unless he is registered in the register of veterinary surgeons or the supplementary veterinary register". The Act contains several sections which among them list exemptions from restrictions on practice. Other parts list the treatment and operations which can be given by people considered "unqualified". Those "unqualified" can carry out any minor treatment or first aid and in the case of farming (over 18´s only), male animal castration (not cats, dogs, horses, ponies, ass´ or mules, bulls, boars or goats) and tail docking of lambs.
The Act has since been amended by The Veterinary Surgeons 1966 Amendment Order 1988, The Veterinary Surgeons 1966 (Schedule 3 Amendment) Order 2002 and this second one focuses more on the roles played by Veterinary Nurses in animal care and improves the quality of their training.
The Welfare of Animals Regulations 1999 (slaughter or killing) This means the provisions of welfare of animals at the time of slaughter and the rules for the movement, holding, restraint, stunning, slaughter and killing of animals which have been bred and kept for the production of meat, skin, fur or other products. The Act gives guidelines on disease control, the act of killing itself and explains that employees must be able to perform their tasks humanely and efficiently, causing minimal suffering to the animals in their charge.
It also states that outdoor slaughter for the purpose of religion is prohibited.
The Animal Welfare Act 2006 Summary & others
In the unfortunate event that you need to report cruelty to an animal(s), here are some links to help you/them. It´s always a good idea to take lots of photos too.
UK RSPCA
US ASPCA
Worldwide PETA