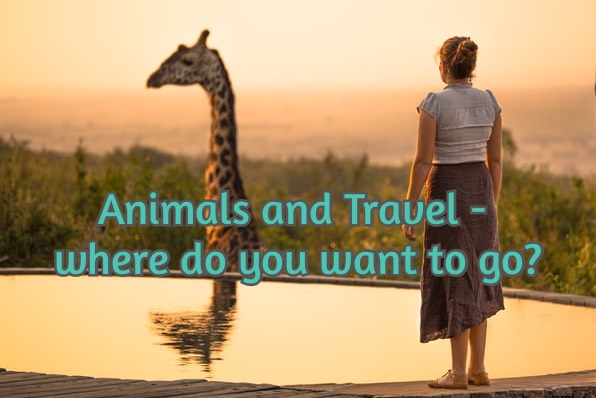 As an Amazon Associate, I might earn from qualifying purchases at no extra cost to you.
RELATED READING: The Effect of Coronavirus on the World – Animals and the Environment
Normal life
How do you feel about your animals and travel? Are you getting back to life as you knew it before Coronavirus yet? Here in Spain, we are finally seeing a movement towards getting back to "normal" again. Depending on which region you live in, you might be in Phase 1 or Phase 2 at the moment – a phase meaning which types of freedoms you might enjoy at the time, determined by the government. Each phase lasts for 2 weeks unless a region petitions the government to reach the next phase earlier than that. Some regions will enter Phase 3 from Monday. They can also ask to delay the next phase too if they believe people are still at risk of infection, notwithstanding social distancing and obligatory face masks.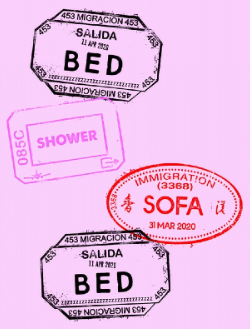 Of course, what most people are most looking forward to as we head into summer in the northern hemisphere, is their holidays abroad. The tourism sector everywhere is suffering from the decrease in bookings over recent months and hotels have had to remain empty for safety reasons. Airlines, cruises, hotels, campsites etc are all in financial trouble and governments hope to use tourism as a way of kick-starting their economies, especially here in Spain.
You may have already my other post about how a world on lock down has benefited greatly the animal population everywhere. As we have seen over the past 2 months, animals have had more freedom to wander wherever they want to without humans getting in their way or out to harm them somehow. Sealife has particularly benefited from there being no fishing vessels out or fewer cruise ships. We've seen dolphins and whales in places never seen before and giant jellyfish in the Grand Canal. In Thailand, the elephants have been taken back to their village with their "owners" because there are no tourists to visit the sanctuary where they have been cared for for years and where tourists´money made that possible. But now, no tourists means no sanctuary so the elephants have to go back to their owners´villages. See the BBC report here.

Animals have had the run of the land… literally. Unfortunately, as people start to look forward to going away again, wild animals shall be the ones to suffer again, being hindered by human barriers and boundaries again. The new freedom they enjoy now, well, it will be short but sweet.
Giraffes
Of course, many people want to enjoy experiences with animals and many plan their entire trip based on doing just this eg safaris. Actually, one of my dream holidays will be to visit Giraffe Manor in Kenya. I've had it planned for a few years and hope to go to celebrate my birthday within the next few years. It is expensive but from all the reviews I've read and the photos and videos I've watched (some repeatedly), I definitely can't wait to go.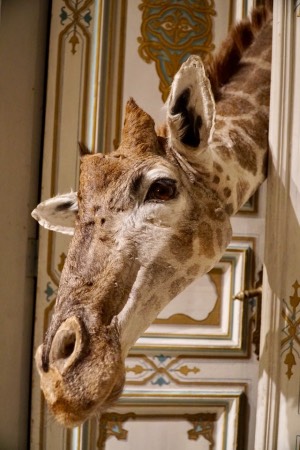 Giraffe Manor used to be a 1930´s colonial hunting lodge but it is now a luxury hotel situated on the outskirts of Nairobi. They have a limited number of hotel rooms (it used to be a private house) and each room has a given name. There is, for example, the Karen Blixen room – Karen Blixen, of course, being the author of the book-turned-film Out of Africa. Some say it is like walking onto the film set itself.
It is set in 12 acres of private land and is home to a herd of Rothschild´s Giraffes, these being the main reason for visiting this hotel. If you are lucky enough to have a room with a window facing the main garden or one with a balcony, there is the huge possibility that you will be "visited" by a giraffe or two poking his or her head in, wanting treats which are provided. You can hand-feed the animals and get that one-on-one experience with them. They will even accompany you at breakfast if you happen to sit by the windows. I truly cannot wait!!
There is a long waiting list for reservations, however, it looks like its well worth the visit… and the money… I already started saving up!
Close by to Giraffe Manor, you can also visit the Karen Blixen Museum and the Giraffe Center.
David Sheldrick Elephant Orphanage

Nearby, still in Nairobi, you will find the David Sheldrick Elephant Orphanage run by The David Sheldrick Wildlife Trust (the DSWT). In this centre, they rehabilitate elephants who have been orphaned because of poaching. The nursery at the David Sheldrick Elephant Orphanage was started over 40 years ago. Situated on the edge of the Tsavo East National Park, they work to return elephants to the wild after many have been bottle-bed and matured to such an age, normally 2-3 years, that they can be returned to the wild via any of three reintegration centres located nearby. They also lead the way in conservation of other species such as black and white rhinos and also work to preserve the delicate ecosystems in the country.
Open to the public from 11 am – 12 pm every day and payment is via a contribution towards the work of the centre – minimum $7, cash only.
There are day tours available which will include entrance to this, as well as the Karen Blixen Museum, the Giraffe Center and Nairobi National Park.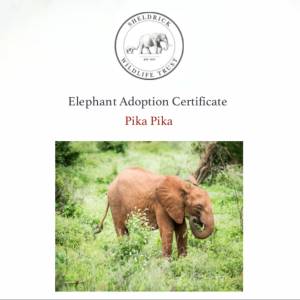 If you are an adopter, like me – I adopted Pika Pika just today, a 2-year female – you can also enter between 5-6 pm and watch as the elephants return from the forest and the keepers prepare them to bed down for the night. Only keepers are allowed to bottle-feed the babies as it is a question of trust between keeper and orphan. A keeper will sleep next to an orphan all night, every night to gain and preserve their trust, the same as the baby would do with their mother during their crucial early years.
Adopt an elephant or a rhino HERE.
Animals and Travel – where do you want to go?
Have you been on safari, or do you hope to? Where would you like to go? Which animal are you most interested in seeing in the wild? I look forward to hearing about your dream holidays and your reasons. Thanks for reading ?
Paw Print Face Mask- The Animal Rescue Site