Today, 8 June, is World Oceans Day.
In case you haven't heard of The Big Five, they are the five great mammals that you find in different parts of the African bush. The African lion, the Cape buffalo, the African elephant, the African leopard and the black and white rhino. They are all fantastic creatures and anyone lucky enough to go on safari will be in awe of these fine animals. But have you heard of the Marine Big 5?
South Africa
When I worked as a volunteer at Addo with the elephants many years ago, they introduced me to this area of conservation.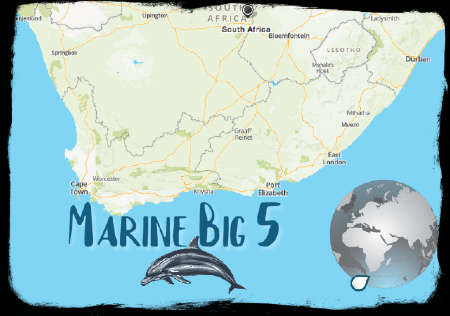 The Sundays River Valley forms part of Addo land and the river empties into the Indian Ocean near Port Elizabeth on the southern coast. The Sundays River Valley is important because of the irrigation system it provides to the whole area, both for the people and the wildlife. That area includes a large section of the ocean and of course, the aquatic life it contains.
At the time, I remember they had started to include marine life as part of their conservation efforts. It was all new and everyone was learning about how to protect it. I wasn't able to include it as part of my volunteer experience though, unfortunately.
Be that as it may, while on tour in Cape Town, I did see the seals and the penguins up close, a wonderful experience. For the dolphins and whales, I would have to wait until I went to New Zealand, but that's a story for another day.
They use the term, "The Serengeti of the Sea" and you can see why. Where the Pacific Ocean collides with the Atlantic Ocean, there exists the most amazing marine ecosystem.
As today is World Oceans Day, let's appreciate the wonderful and (many) endangered creatures which live in the oceans.
Let's protect them, not only today but in the future too.
The Marine Big 5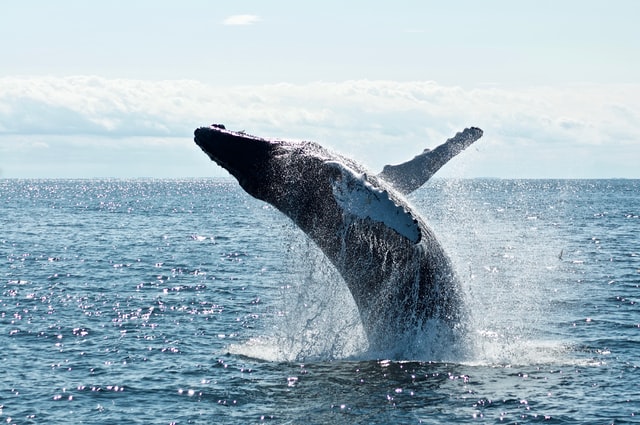 Whales
Southern Right, Humpback and Bryde´s Whales
Average length: 15 metres
Depth: 300 metres
Weight: 60 tons
Max Speed: 17 kph
Interesting fact: They can withstand life at sea for up to 100 years.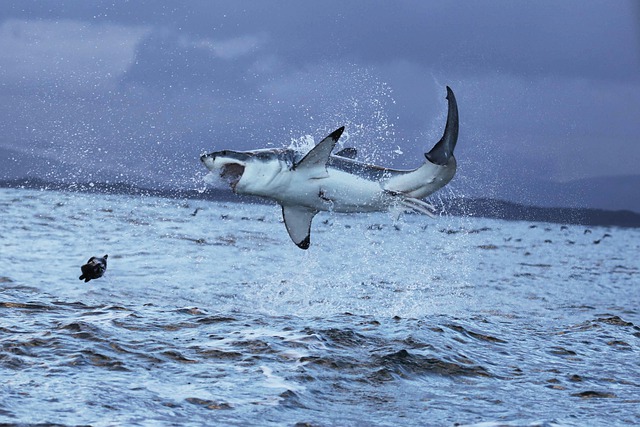 Great White Sharks
Average length: 5 metres approx.
Depth: 1200 metres
Weight: 3 tons
Max Speed: 50 kph
Interesting fact: They can go without food for up to 3 months.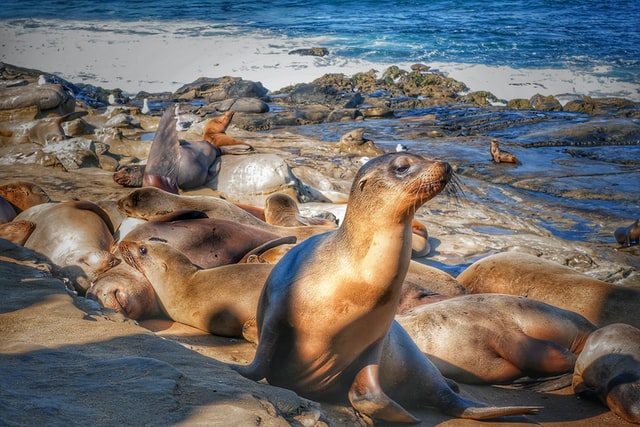 Cape Fur Seals
Average length: 2 metres
Depth: 200 metres
Weight: 200 kg
Max Speed: 16 kph
Interesting fact: After spending a long time out at sea, they are able to go to sleep while floating on the water in a particular way, still able to breathe.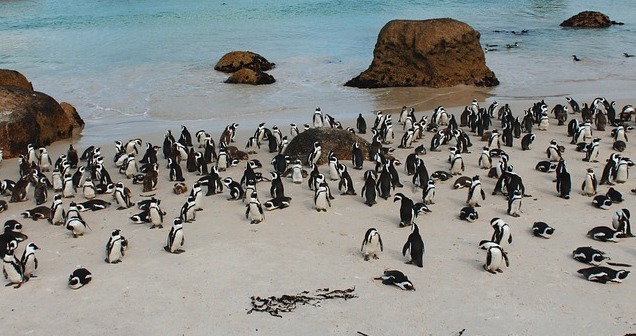 African Penguins
Average length: 60 cm
Depth: 130 metres
Weight: 3.5 kg
Max Speed: 20 kph
Interesting fact: Sometimes referred to "jackass" penguins because of the call they make which is similar to a donkey.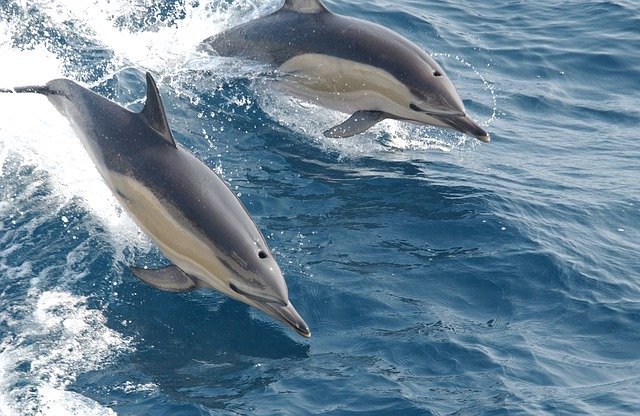 Dolphins
Common, Humpback and Indo-Pacific Bottlenose Dolphins
Average length: 2.5 metres
Depth: 500 metres
Weight: 200 kg
Max Speed: 40 kph
Interesting fact: Pregnancy lasts 17 months.
Marine Big 5 – A Quick Guide
Video from South Africa Tourism
Please leave any comments below and I´ll be happy to get back to you.
Thank you for reading and sharing with your friends and family.